About us
(Please Scroll Down to Read More)
ALL ARE WELCOME
We gather every Friday morning from 8 AM to 9 AM
A walk in Monument Square, Concord

We walked together in silence during the first Persian Gulf war (1991), and we decided to continue our walk.
We walk now to remember that we are one human family and to mourn the loss of tens of thousands of us to war.
We walk to remember the beauty of the earth and to mourn the destruction that war brings to it.
We walk to gather the strength of the spirit to recommit to the very challenging work of finding ways to resolve our differences without violence -- in our homes, in our towns and cities, and in our world.
We walk in solidarity with other women and men throughout the world in a bond of shared concern which reaches across national boundaries.
And we walk together to remember that we are not seeking peace alone.

This vigil and walk is open to everyone who would like to join us in this prayerful spirit. Join us for the full hour or for any part of the time that is possible.

THE WALK WILL BE IN SILENCE

We ask people to wear black (or a black scarf or arm band) as an expression of mourning for the losses of all kinds generated by war. Please no signs. Thank you.


Powered by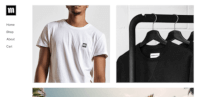 Create your own unique website with customizable templates.